Sometimes newly installed iMessage stickers purchased on the AppStore don't appear instantly on your iPhone after purchase. While Apple are ironing out bugs, here are some steps to try:
Restart Messages App
1. Double tap the home button
2. Slide up on Messages window to quit
3. Tap on Messages app to open
Check if the stickers appear in the messages app drawer
Failing this, check to see if the sticker set is enabled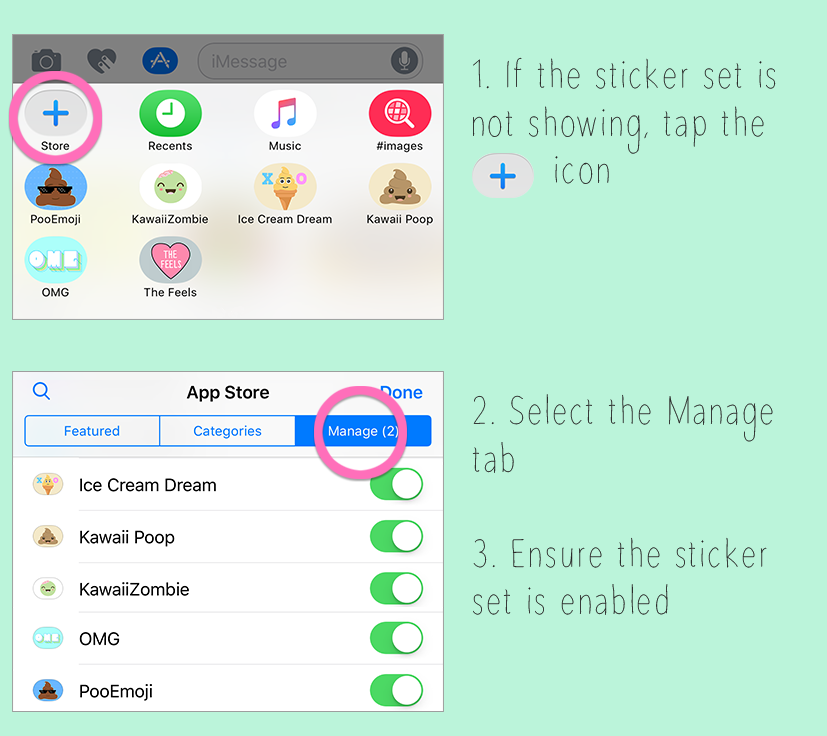 Failing this, return to the App Store and attempt to reinstall it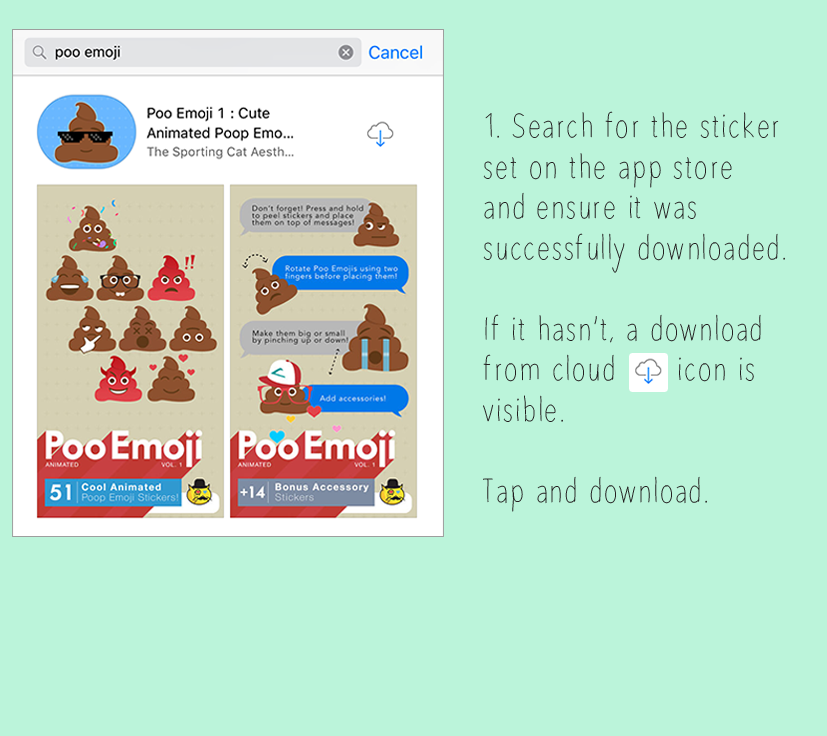 If the stickers are still not showing, here are some other methods users have tried successfully:
• Power cycle your device (power off you device, wait a few minutes and then power it back on)
• Uninstall and reinstall all iMessage sticker apps
You may also contact Apple at https://support.apple.com/itunes for any concerns regarding your purchase.